Fuerteventura Airport
The Fuerteventura airport is conveniently located right next to the capital of the island, Puerto del Rosario. It has recently been renovated and expanded. Over 4 million passengers use it every year, so it's quite busy, especially during the cold European winter months, which is when people come to the island to escape from the cold, and relax on its beaches.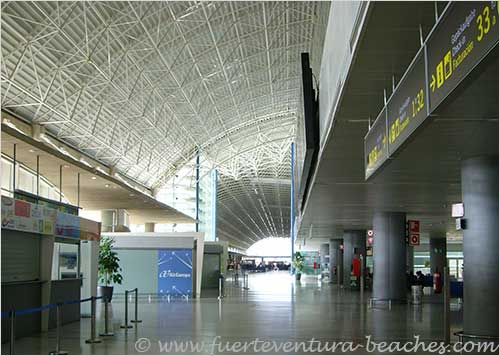 A view of the ground floor of the Fuerteventura airport
Nice sunny day outside the airport. Photo taken in March 2014.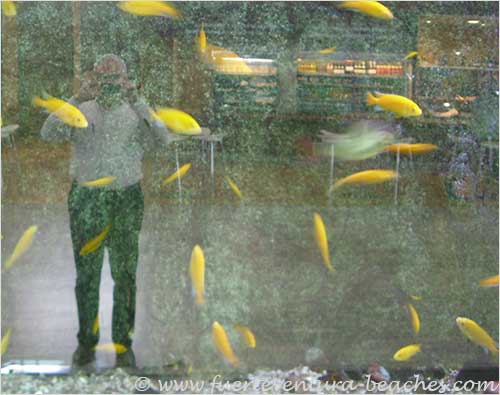 This large aquarium with plenty of fish is something you won't see in other airports of the Canaries

Fuerteventura Airport Video
In the video below, which is in Spanish, you can see the improvements made in the terminal, in 2010. Almost 70 different airlines operate with this airport. Click here to see the updated list

Shopping & Eating at the Airport


There are various kinds of places to eat at this airport. Most of them are either fast food type, or self-service. In this one, you can pick what you want from the fridge, and also request anything from behind the counter, like freshly made Spanish Serrano ham sandwiches.
A security camera is placed on the top of the fridge, for people who forget to pay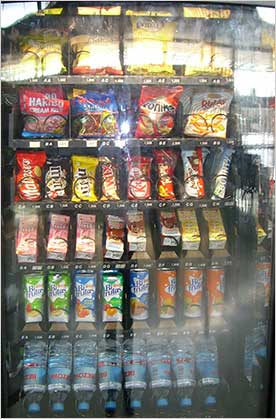 A couple of vending machines have been placed for those who are too shy to talk to people, or want to save some euros.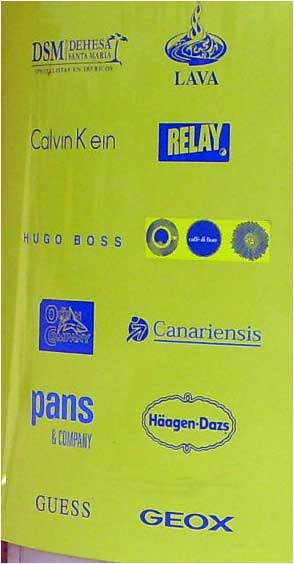 This sign outside the airport tells passengers that there are about a dozen shops on the top floor to spend the money they have left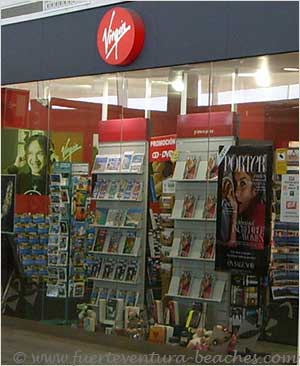 Is there an airport without a newspaper and book shop ?

How to Get to the Airport


If you're coming from the south of the island (like most people), get on the FV-2 motorway and it will take you straight there. From the north, go on to the FV-1, and then on to the FV-2. You can also use a taxi or use the public buses.
Click here to go to the official airport page (Opens in a new window). On the same page, you can check whether your flight is on time or delayed, by entering your flight number under "flight info".
We recommend you get to this airport at least an hour and a half, before your flight, just in case, if you are using your own, or public transport.  The reason: tour operators many times deliver four buses of tourists at a time, and that can mean that when your reach the counters, you may be told that there are no seats available, as the flight was overbooked (it happened to us ;)
Click here to return from Fuerteventura Airport to Home page