Morro Jable Beach


The Morro Jable beach is located in the municipality of Pajara , in the south of the island of Fuerteventura . It starts at the southern town of Morro Jable and continues for several kilometers towards the north of the island.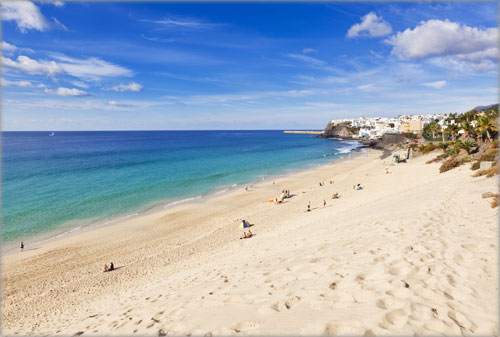 This beach is located next to the coastal town of Morro Jable which originally used to be a fishing village. The locals who live in Morro Jable use the beach a lot to relax under the lovely sunshine and its calm waters. The sand is whitish, actually a tone between yellow and white. This feature makes the color of the sea look bright blue (and it is crystal clear). It resembles the most heavenly beaches of the world.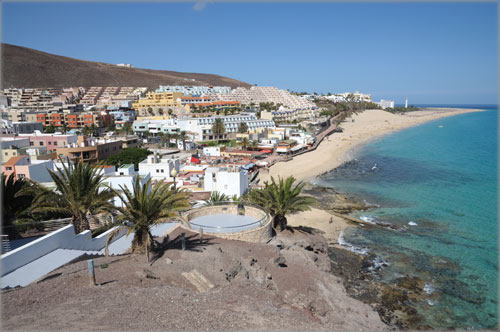 This is a typical family beach although more and more tourists, from many different parts of the world, are also taking advantage  of the many benefits offered by this beach, to enjoy their holidays on the island.  The special geography of the coast in this part of Fuerteventura protects it from northern ocean currents, and makes the water calm during most of the year.
Public services installed by the government help to enjoy this beach even more. The showers and fresh water jets can be used to remove sea salt and sand from the body so when you reach the hotel or apartment you're clean. The city hall has also installed public toilets in some parts of the beach to be used by anyone who needs to . Similarly, the promenade that runs along the coast of Morro Jable can be used for jogging, or for a more leisurely stroll with the company of your partner or the whole family . The safety is also part of the infrastructure of the beach. This is the carried out by the local police, civil defense, as well as the Red Cross to ensure the civic use of the beach.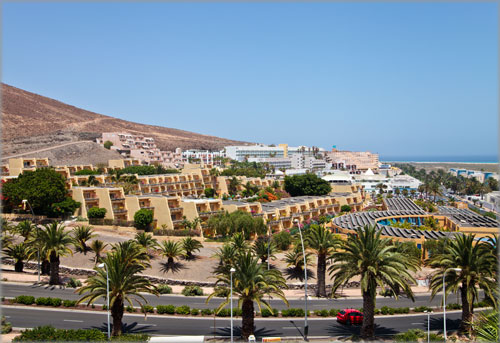 If you like water sports , Morro Jable beach gives you the opportunity to rent jet skis, small sailboats, and paddle boats, that will make your holiday unforgettable. In the area closest to the fishing village you will find a rocky coast, where one can go diving or snorkeling using a mask, snorkel, and fins to explore the seabed, which is full of wildlife and other interesting things to see.
If you spend the whole day there, the heat and the sea can lower your energy level. This is when you can go to the many bars and restaurants that are located on the promenade of Morro Jable beach. Typical Fuerteventura fresh food is available in many of these, as well as icecreams, and beers. You can try the fresh fish, the paellas,  and also dishes from the international cuisine, on this family beach.