Las Playitas Hotels
If you are looking for information about Las Playitas hotels in Fuerteventura, then the following is a summary of information about the principal hotels in the resort.  Las Playitas is on the east coast of the island of Fuerteventura, and is 3km from the town of Gran Tarajal and about 45 minutes drive from Fuerteventura Airport. It is a small resort centred on a bay of black sand.  At the north end of the bay is the traditional old village built on the hillside, and close by are two hotels and villas.  The resort is quickly establishing itself as a sports resort and a centre of excellence for teams and sports people looking for training facilities in the excellent all year round climate.  Las Playitas is an ideal place for people looking for an active holiday or a quiet and relaxing one.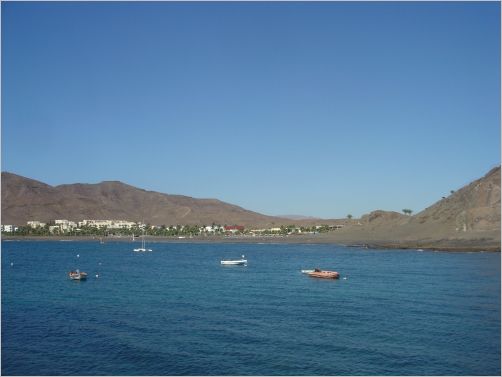 A view to the beach from the jetty in the village
Close to the beach there is an Olympic size outdoor swimming pool, an 18 hole golf course, walking and running trails, an indoor sports centre, a dive centre, a sailing school, a spa, and many other facilities
Las Playitas beach
Below is a summary of the hotels in Las Playitas, Fuerteventura, that have been rated as 4 points and above on Tripadvisor, by people who have stayed in them.
Playitas Resort Hotel   (4 Star)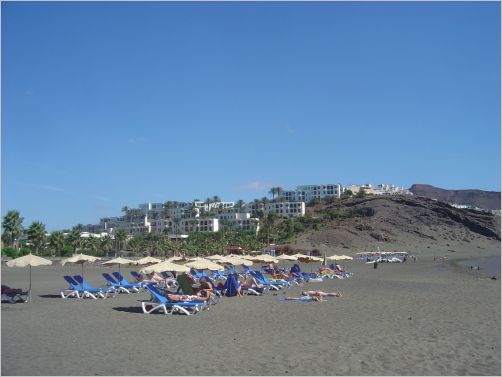 The Playitas Resort Hotel has 223 rooms, of which 167 are doubles, 52 are Junior rooms with a lounge, and 4 rooms have a private swimming pool.  The hotel has a large swimming pool, buffet restaurant and a bar.
Aparthotel Bahia Grande  (4 Star)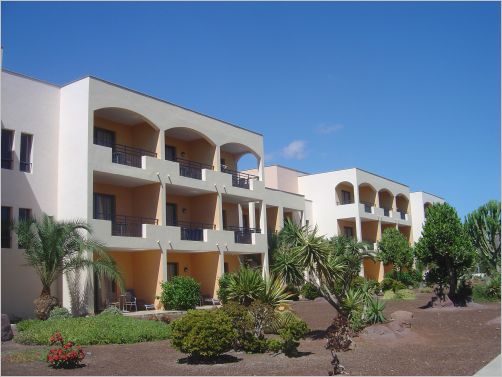 The Aparthotel has 114 studios and 96 apartments.  The hotel has a large swimming pool, a slide pool and a children's pool.  There is a buffet restaurant, a children's buffet, a mini-club, mini-golf and a pool bar.
Playitas Resort Villas  (4 Star)
The Playitas Resort Villas has detached, 2 bedroomed villas with en-suite bathrooms, are located close to the golf course.  They have fully equipped kitchens and living areas, and a private swimming pool.  Guests can choose between accommodation and breakfast, half board or full board, with meals taken in either the Hotel or Aparthotel.