Fuerteventura Self-catering


Fuerteventura self-catering is an excellent option for anyone who is looking for a holiday on the sunshine island of Fuerteventura.  The island offers a range of hotels, villas and apartments so that holidaymakers can have the freedom of choosing when and where to eat.  Having a holiday on a budget or eating in the wide choice of restaurants and bars is an attractive proposition for many people. Fuerteventura self-catering is available all over the island, both in the main resorts and in more rural locations.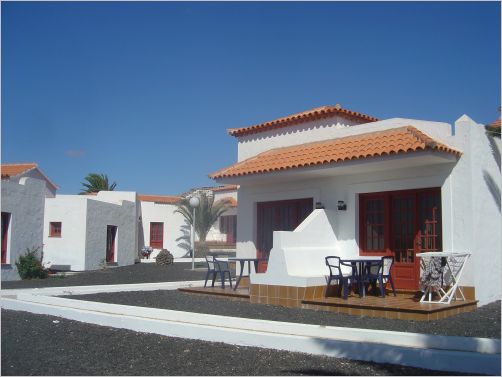 Castillo Beach, Caleta de Fuste
Anyone looking for Fuerteventura self-catering accommodation should find a wide range of properties available.  Accomodation is offered either through travel companies or through private rentals. The main resorts are Corralejo, Caleta de Fuste, Costa Calma and Jandia, which all offer accommodation of different standards and a wide range of prices. There will be studio apartments available (from 30€ per night), up to very large detached villas with 4 or 5 bedrooms (around 130€ per night).
Fuertesol, Caleta de Fuste
The large resorts have a range of restaurants and bars which serve food at a reasonable price.  Many of the restaurants serve International food, but there are also specialist ones which serve Italian, English, Argentinian, Indian, Chinese food etc. Full English breakfasts are priced from about 4€, and main course meals are usually in the range of 6.50 – 12.00€.  Drinks are also reasonably priced.  A 3 course meal with drinks, for a family of 4, will cost about 65€.  Some restaurants will be cheaper as they often offer a special deal.  Many bars also do Happy Hours with cheaper priced drinks or 2 for 1. Finding recommended restaurants is easy by looking at reviews on TripAdvisor.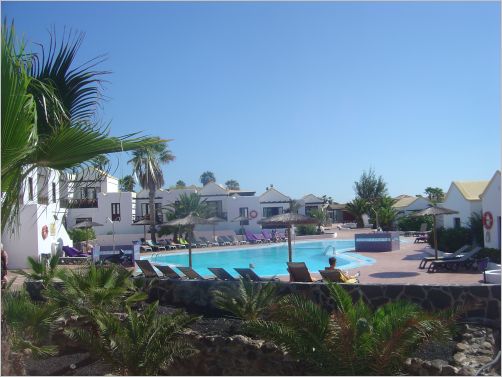 Fuerteventura Beach Club, Caleta de Fuste
For anyone doing Fuerteventura self-catering you will find that all the larger resorts have supermarkets for anyone looking to prepare meals in their accommodation or to have a BBQ.  The larger supermarkets are Hiperdino, Mercadona and Padilla Spar, and their prices are the cheapest.  The mid- price supermarket is Superdino, and the more expensive ones are Hiperdino Express.  Supermarkets sell a complete range of foodstuffs and products, although they are smaller than those in the UK.  Most have a deli counter for buying fresh meat, cooked meats and cheeses.  There will also be a fresh fish counter.  If you do have a hire car it is worth going to the main supermarkets as you will save quite a bit of money.  It may also be worth getting a taxi to one too.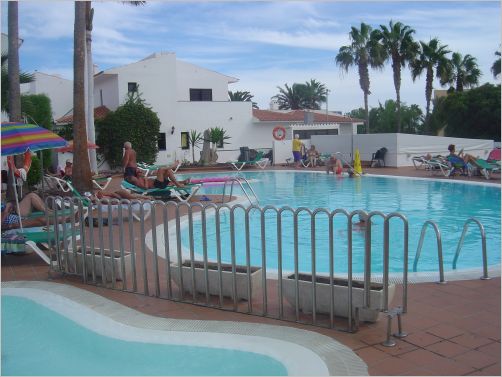 Puerto del Sol, Caleta de Fuste
Apartments or self-catering hotel accommodation will have facilities for food preparation and cooking.  Some will have either 2 or 4 electric rings; most will have an electric grill/oven; and most will have a microwave oven.  In the past, electric kettles haven't always been included in kitchen equipment, so if you think that you will need one then it would be worth checking with the hotel/owner beforehand.  I would always advise on bringing a tea-towel, and a cleaning cloth in case they are not provided.  Bed linen and towels will always be provided.  Resorts also have one or two hire shops for anything extra you might want, such as baby equipment or electrical equipment.
The Fuerteventura self-catering option is ideal for many people who are looking for more freedom on the holiday to do what they like when they like.  Accommodation is widely available across the island at a range of different prices, so a bit of research will help you find the ideal place for your holiday in the sun.
Click here to return from Fuerteventura Self-catering to Home Page