Hotel RIU Palace Jandia

The Hotel RIU Palace Jandia is a three storey, medium sized hotel which is situated in a prominent position overlooking the resort and beach.  The hotel is popular with couples, although families would also enjoy the position of the hotel.
Hotel RIU Palace Jandia Location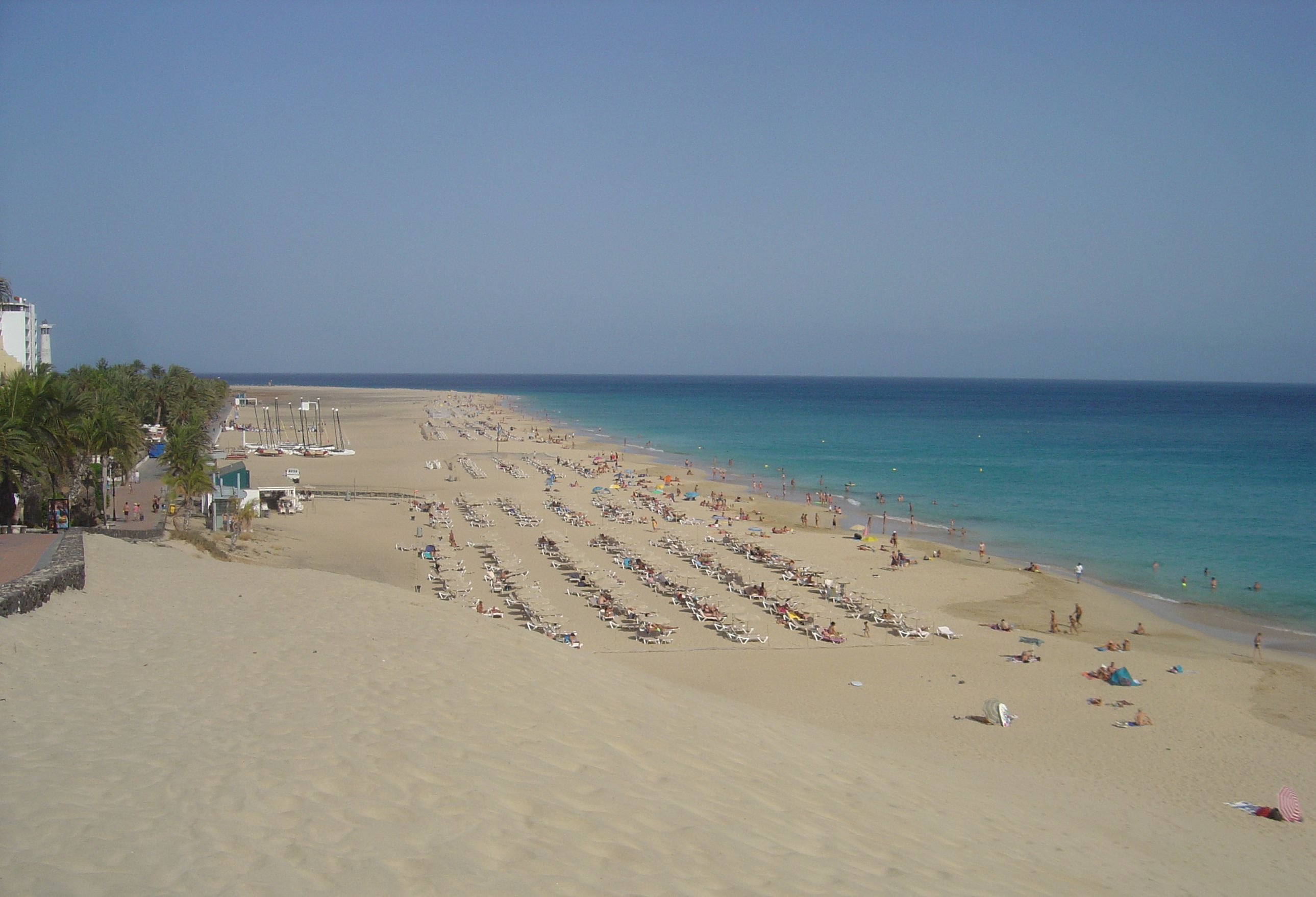 The hotel is located at the southern end of Jandia resort and it overlooks the sandy beach, and access to the promenade and beach is down some steps.  It is 600m from Morro Jable, 400m to the shops, and 200m to the bus stop.  The hotel is ideal for people who are looking for a high quality hotel, and within walking distance of everything that the resort offers.  Sports and recreational facilities are available in the resort for those seeking something more adventurous.
Hotel Facilities

The hotel has a main restaurant and a themed restaurant, in addition to a lounge bar and a snack bar.  There is an outdoor swimming pool, with a whirlpool, and a children's pool.  There is a Body Love health and beauty centre, free sauna and gym.   Children have a daytime entertainment programme, and several shows for adults are put on each week.
Room Facilities
The hotel has 201 rooms, made up of Double Rooms and Suites.  The Double Rooms have air-conditioning, celing fan, a bathroom with semi-circular bath, a mini-bar, telephone, satellite TV, a lounge area (down 2 steps), a balcony or terrace.  Most of the rooms have a partial sea-view.   The Suites have a second bedroom, a living area and a sea-view.

What Guests saying about this Hotel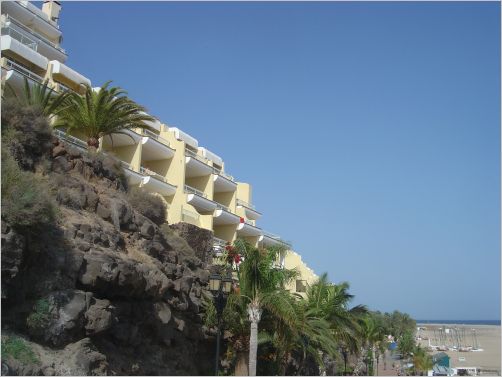 People who have stayed at the Hotel RIU Palace Jandia leave reviews on TripAdvisor.  The overall rating is 4 out of 5, taking into account the location, sleep quality, rooms, service, value and cleanliness. These are 10 comments that have been put on there, which seem to sum up people's opinions –
'Fantastic hotel, and wonderful staff', 'back again', 'outstanding hotel', 'fabulous hotel', 'always a beautiful hotel', 'relaxing and rejuvenating', ' an enjoyable holiday', 'third stay here', 'very nice stay', and 'great holiday – amazing and highly recommended'.
Hotel Video

How to Get to the Hotel


Drive along the FV-2, along the seafront, past the lighthouse on the left, and past all the shops on the right.  The Hotel RIU Palace Jandia can then be seen on the left-hand side.  Drive up the hill as the road bends to the right.  Take the left-hand lane leading up to the roundabout, and turn left into the Avenida de Jandia and come back down the hill, and take the right turn into the Calle Colina del Sol, and then left into the Calle Las Arenas, which leads to the hotel.
Contact Details
Address: Playa de Jandía, Jandía - Fuerteventura - 35625
Tel:  (0034) 928 540370
Email:  palace.jandia(at)riu.com
Website:  http://www.riu.com/en/Paises/spain/fuerteventura/hotel-riu-palace-jandia/index.jsp
Click here to return to Jandia Hotels